MAG524w3 pack x10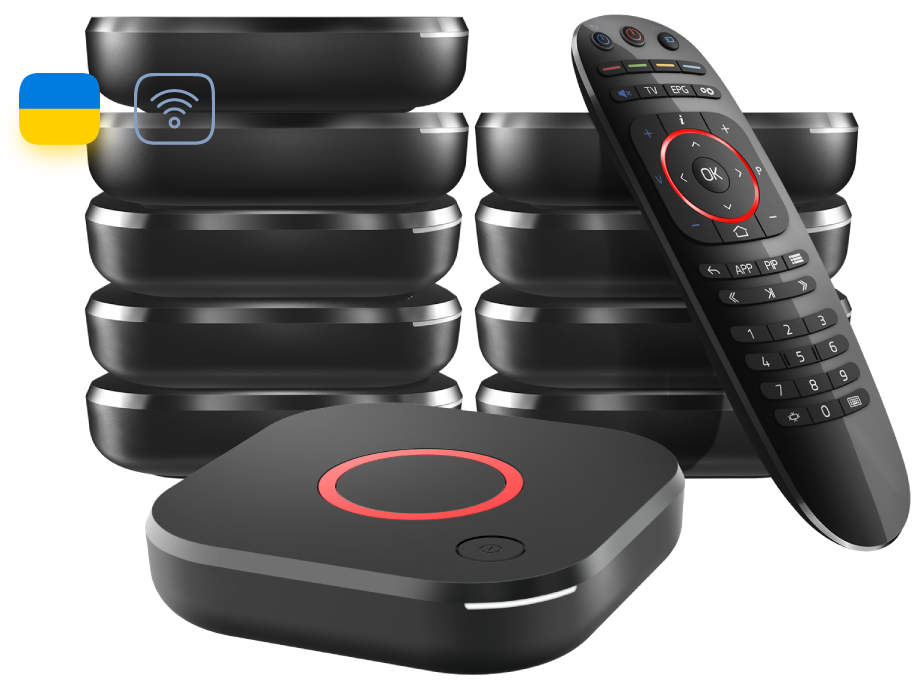 Linux 4.9, Amlogic S905X2 chipset, 4K and HEVC support, Wi-Fi module
Payment:
Online card payment
Promotional Visa card payment
Non-cash payment for legal entities
Non-cash payment for individuals
Warranty:
12 months
Exchange/return of goods within 7 days
The ARM Cortex-A53 CPU and Amlogic S905X2 chipset power MAG524w3 Linux set-top boxes. 
Able to play 4K HDR video at 60 frames per second and perform 25% better compared to legacy devices, users can view content in high resolution, vivid colors, and with stunning sound. Users can also see content even at sluggish Internet rates thanks to the HEVC codec.
Eight-channel Dolby Digital Plus™ ensures an immersive and stunning experience for users.
Either the built-in 2T2R ac Wi-Fi module or 100 Mbit/s Ethernet cable can be used by the MAG524w3 to connect to the Internet.
*Infomir does not distribute, broadcast, or otherwise provide television or video content.