MAG520w3 pack x10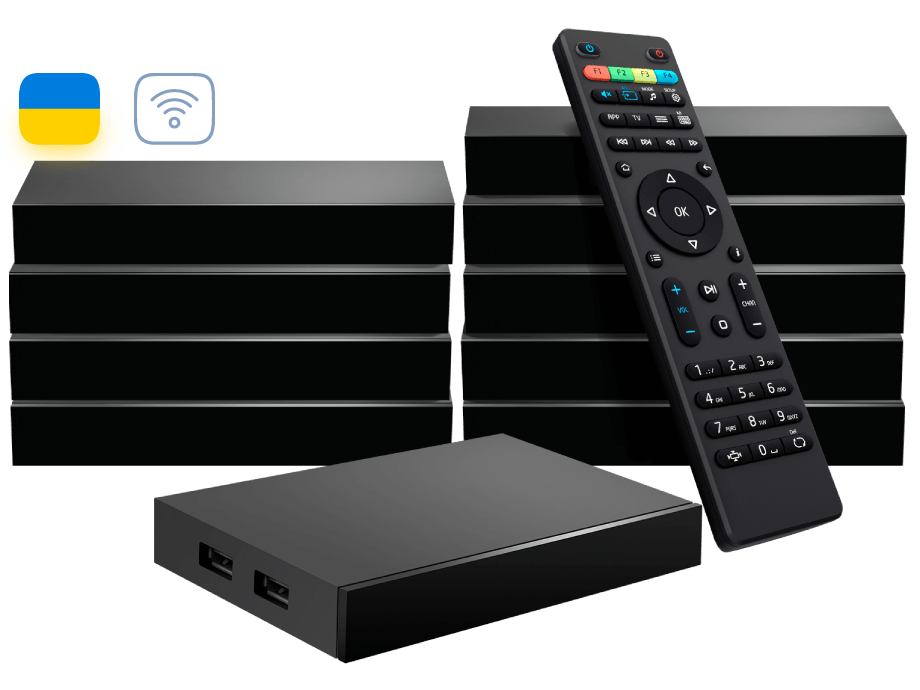 Linux 4.9, Amlogic S905X2 chipset, 4K and HEVC support, built-in Wi-Fi module
Payment:
Online card payment
Promotional Visa card payment
Non-cash payment for legal entities
Non-cash payment for individuals
Warranty:
12 months
Exchange/return of goods within 7 days
The powerful Amlogic S905X2 chipset and ARM Cortex-A53 CPU are featured in the MAG520w3, making it 25% more powerful than older MAG devices. The media player can function without rebooting for months at a time, allowing users to watch their favorite TV shows and movies without interruptions.
The MAG520w3 supports 4K HDR at 60 fps and other contemporary video formats. Even with sluggish Internet rates, a flawless experience is provided by the H.265 (HEVC) video codec. In addition, an immersive and thrilling experience is provided by an eight-channel, crystal-clear Dolby Digital Plus™ surround sound system.
A built-in Wi-Fi adaptor or the 100 Mbit/s Ethernet connector allow the MAG520w3 to connect to the Internet. The device has USB 3.0 and 2.0 connectors that support the use of mice and keyboards.
Place a group order for 10 STBs via our website or by contacting our manager.
*Infomir does not distribute, broadcast, or otherwise provide television or video content.