MAG544w3 pack x2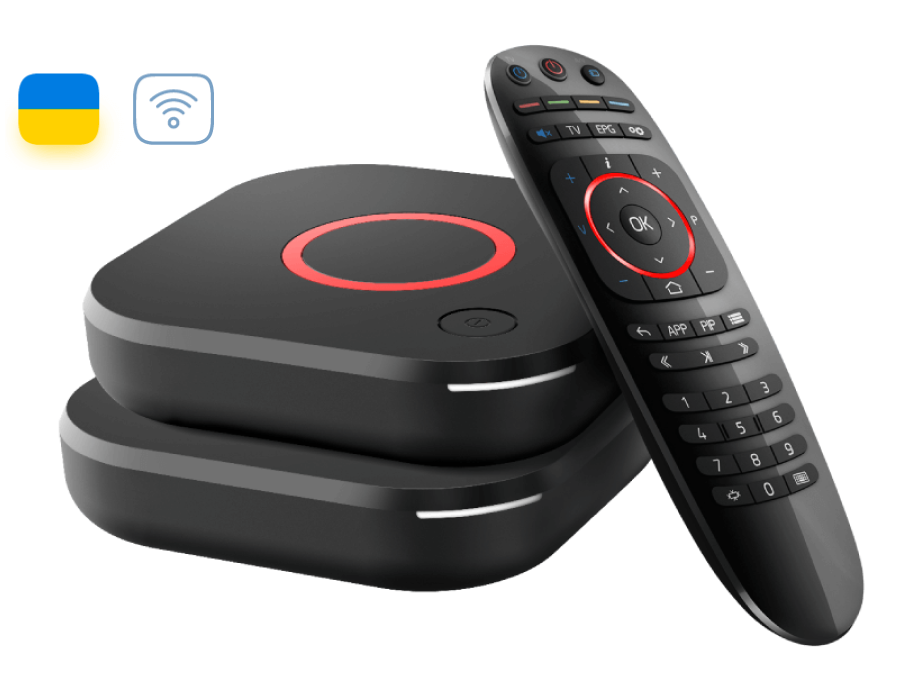 Linux 4.9, Amlogic S905Y4 chipset, 4K and HEVC support, built-in Wi-Fi module
Payment:
Online card payment
Promotional Visa card payment
Non-cash payment for legal entities
Non-cash payment for individuals
Warranty:
12 months
Exchange/return of goods within 7 days
A pack of two MAG544w3 set-top boxes is a convenient and cost-effective solution for IPTV/OTT operators. The model's hardware and software guarantee stable operation of the device's interface, even at low Internet connection speeds: users will be able to enjoy the content without interruptions or delays.
An Amlogic S905Y4-B chipset and quad-core ARM Cortex-A35 processor make this a powerful set-top box,  able to work for several months without restarting. The model has two types of network connectivity: via 100 Mbps Ethernet port and via Wi-Fi.
The MAG544w3 set-top box supports Dolby Digital Plus surround sound, so users can connect an audio system or compatible TV to the set-top box and enjoy multi-channel sound like a movie theater.
The MAG544w3 remote control can also be used to control other home devices such as TV, stereo system, or air conditioner. Two USB 2.0 ports allow you to connect a keyboard or mouse to the set-top box, which can also be used for more convenient and quick control.
To order a pack of two MAG544w3 set-top boxes, simply leave a request on our website or contact our manager.
*Infomir does not distribute, broadcast, or otherwise provide television or video content.