MAG544w3 pack x10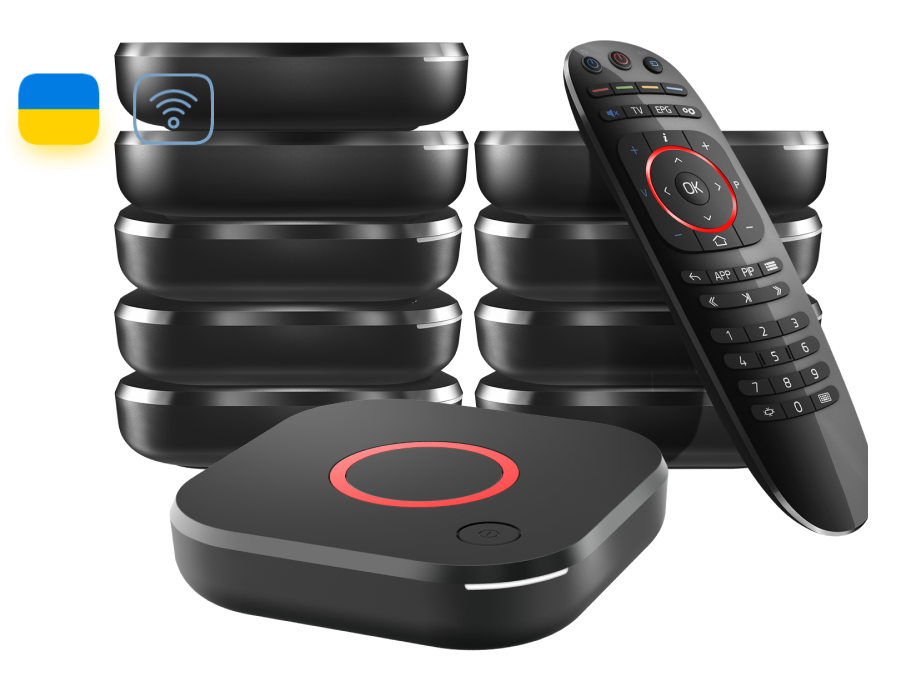 Linux 4.9, Amlogic S905Y4 chipset, 4K and HEVC support, built-in Wi-Fi module
Payment:
Online card payment
Promotional Visa card payment
Non-cash payment for legal entities
Non-cash payment for individuals
Warranty:
12 months
Exchange/return of goods within 7 days
A modern and economical choice for IPTV/OTT operators is a bundle of ten MAG544w3 set-top boxes. These devices provide support for the most common codecs and video formats, have USB ports for convenient connection of peripherals, and can work continuously for several months.
The set-top box operates on the Linux OS and uses an Amlogic S905Y4 chipset and quad-core ARM Cortex-A35 processor. The device supports pure eight-channel Dolby Digital Plus™ audio, allowing you to connect it to a compatible TV or stereo system. This technology complements the viewing experience with surround sound, allowing users to feel like they are part of what is happening on the screen. The MAG544w3 is easy to connect to the network: you can use an Ethernet cable for a stable Internet connection, and Wi-Fi connection allows you to put the set-top box in any convenient place without worrying about the location of any wires.
Another bonus of this model is a programmable remote control with four special buttons for controlling other IR devices in the house.
For any questions regarding the operation of the set-top box or to order a bundle, please contact our manager.
*Infomir does not distribute, broadcast, or otherwise provide television or video content.