MAG522w3 pack x10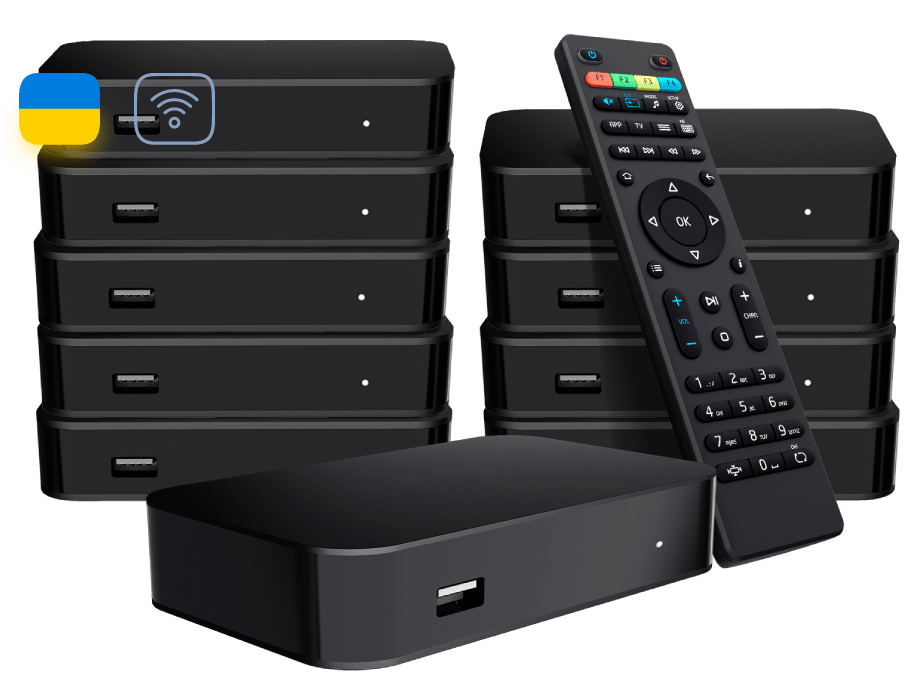 Linux 4.9, Amlogic S905X2 chipset, 4K and HEVC support, built-in Wi-Fi module
Payment:
Online card payment
Promotional Visa card payment
Non-cash payment for legal entities
Non-cash payment for individuals
Warranty:
12 months
Exchange/return of goods within 7 days
The MAG522w3 set-top box plays 4K video with eight-channel Dolby Digital Plus™ audio, and includes a USB port for external devices.
It performs 25% better than legacy MAG STBs, thanks to the potent Amlogic S905X2 chipset and the quad-core ARM Cortex-A53 CPU. The device can continue for months without having to reset.
The built-in dual-band Wi-Fi adaptor or a 100 Mbit/s Ethernet connector are both options for connecting to the Internet. At 2.4 GHz and 5 GHz, the wireless connection enables speeds of 100 Mbit/s and 550 Mbit/s, respectively.
The lightweight, non-slip ABS plastic remote control fits well in the hand and is simple to operate. The STB's chic micro2 case will blend in beautifully with any decor.
To purchase a batch of 10 MAG522w3s, speak with our manager or visit our store online.
*Infomir does not distribute, broadcast, or otherwise provide television or video content.